Born in 1981, Tof Vanmarque grew up in Lanrivoare, Breton countryside.  After being bored at the Technical High School in Brest, he's off into the world, trying  a good number of odd jobs, tiler and  shepherd among them. Always drawing, he enrolls into the Pivaut School in Nantes in 2003 to learn the art, craft and technique of creating cartoons.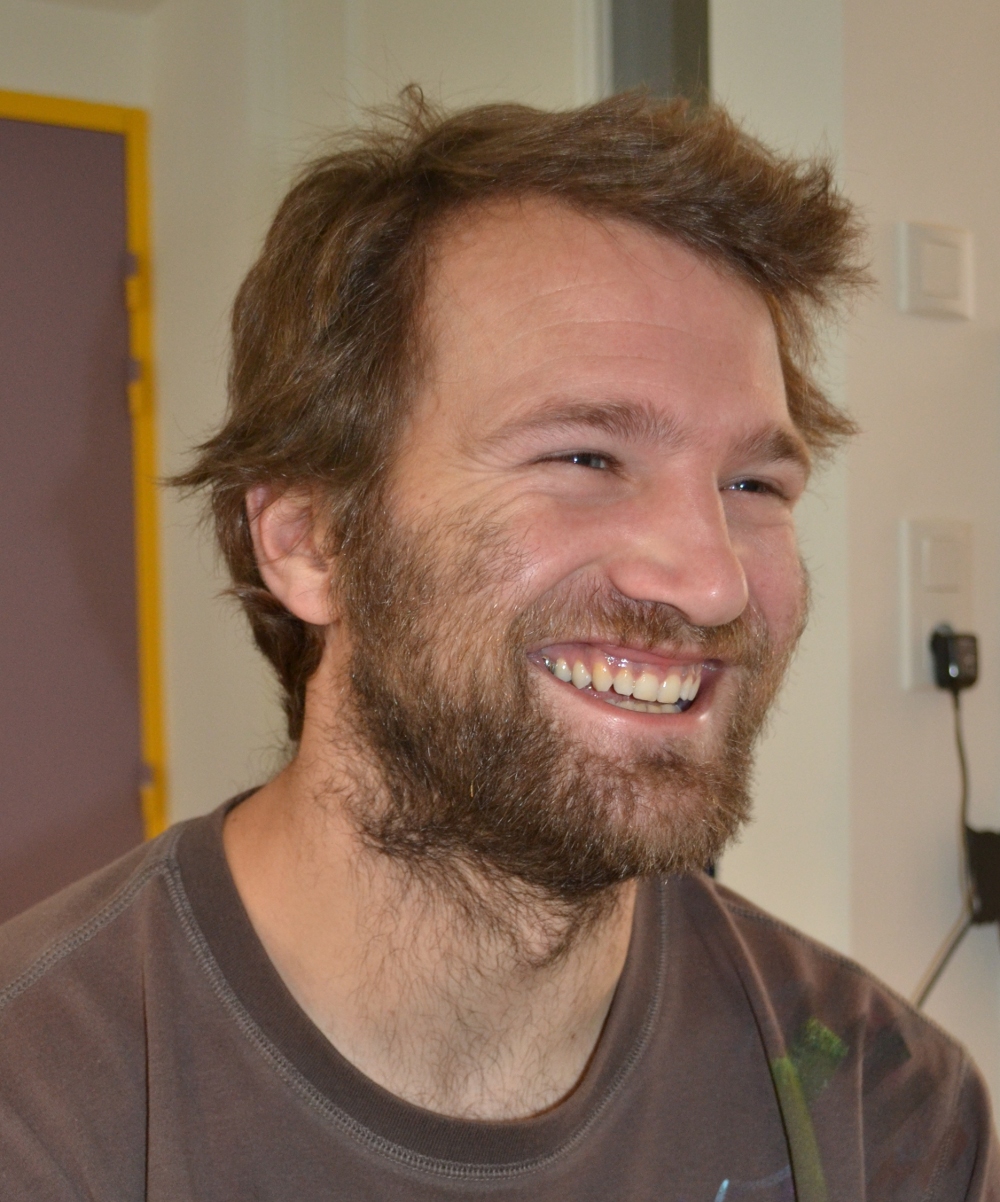 «J'ai gagné en technique, perdu en imagination. Je n'avais plus de coeur, plus d'âme, j'étais lobotomisé. L'école formait des travailleurs, pas des créateurs,» Tof says, roughly translated in English as "I gained in technique, lost in imagination. I had no heart, no soul, I was lobotomized. The school trained workers, not creators." 
He paints and hangs in the bars of Nantes "easy canvases, food. Bouquets of flowers, portraits of old people, elephants; sale brought me enough to survive." Then he discovers surrealism, reads André Breton. Fantastic characters arise. Back in Brest, thanks to the advice of choreographer Patrick Le Doaré, he embarks on creating of rather ambitious paintings. First exhibition, in 2010, then his participation at the MAC Paris show the following year,  exhibit in galleries in Cabourg and Belgium… Thus the adventure has begun.
See the gallery here to find the names (in French) of the artworks above.